We wanted to find out.
Since we're new in town, we knew we'd need to get the word out. We did what we could to pass out flyers and let people know we were open. But we were on the fence about paying money to advertise.
Then we did it.
It's amazing how many people come by offering their services or solicit for something that we "need" as a new business. We get it. But we like to do what we can ourselves to save a little money.
Everything we've done has been intentional. Look for a future post about that topic. We intentionally decided to pay for a PRINT ad in the Gazette Times because we knew who and where it would target. We also reached out to the GT for a story. So we did it and went down the path of advertising.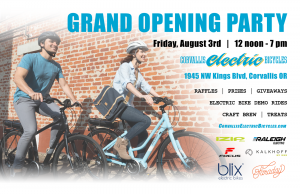 Did it work?
Spoiler: YES!
We've asked everyone who comes in our door how they found out about us. So far it's been mostly those who read the paper. Here's the Gazette Times article (thanks Jim Day!):
https://www.gazettetimes.com/business/local/new-bike-shop-sells-only-electrics/article_3bb464e3-7767-5b65-8b48-5e6952f937dc.html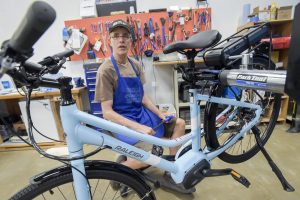 Will we continue to advertise?
We're not sure about continuing to advertise. Here's why:
There's not that many bike shops in town, or nearby. We're already in the top results of search engines just because of that.
We believe people actively search for bike shops because of the health benefits and cost savings compared to driving a car. No other industry has this advantage and we would bet money that nearly everyone in the United States already knows this and is trying to figure it out without being blasted with ads.
Word spreads fast. We're already getting feedback from people who come in saying they heard about us from a friend or other acquaintance.
ADVERTISING IS EXPENSIVE. We understand why. But we feel we're filling a unique niche and people will find us organically without added chemicals. Ha!
We will consider online ads that are cheaper than one-off or continuously run ads via print. We found out it works to get noticed initially, but now that we're rolling we probably will let it ride and see how things go without paying for advertising.